The 12th Congress of Czech Historians with the subtitle Profesní setkání historiček a historiků České republiky [Professional Meeting of Historians of the Czech Republic] took place in Ústí nad Labem. The tradition of this conference dates back to 1937, but only in the 1980s did it become a regular event. Since 2006, it has been held every five years. It is this relatively long interval that makes it an exceptional event that many Czech historians are happy to make time for – there were 588 of them this year.
During the panel on genealogy, DNA and family history, which was organized by Radmila Švaříčková Slabáková and Martin Kotačka, Alice Velková presented a paper on the use of genealogy in historical research. She emphasized that the popularity of genealogy might be also used by professional historians, who can ask the general public to cooperate in tracing primary sources. On the second day of the conference, a session organized by Alice Velková and Martin Klečacký was held, the topic of which was social networks in a historical perspective. Two other members of our team participated. Klára Hulíková gave a presentation on the possibilities of incorporating social network analysis into historical demographic research. Thanks to this method, it is possible to find completely unexpected connections between elites or to discover people who have remained hidden from historians until now. Věra Slováková talked about the professional origins of senior civil servants and their fathers-in-law and showed that the appropriate choice of bride could have been one of the factors of social mobility of these men. All the contributions in the panel and the subsequent discussions confirmed that the study of social networks is irreplaceable in historical research.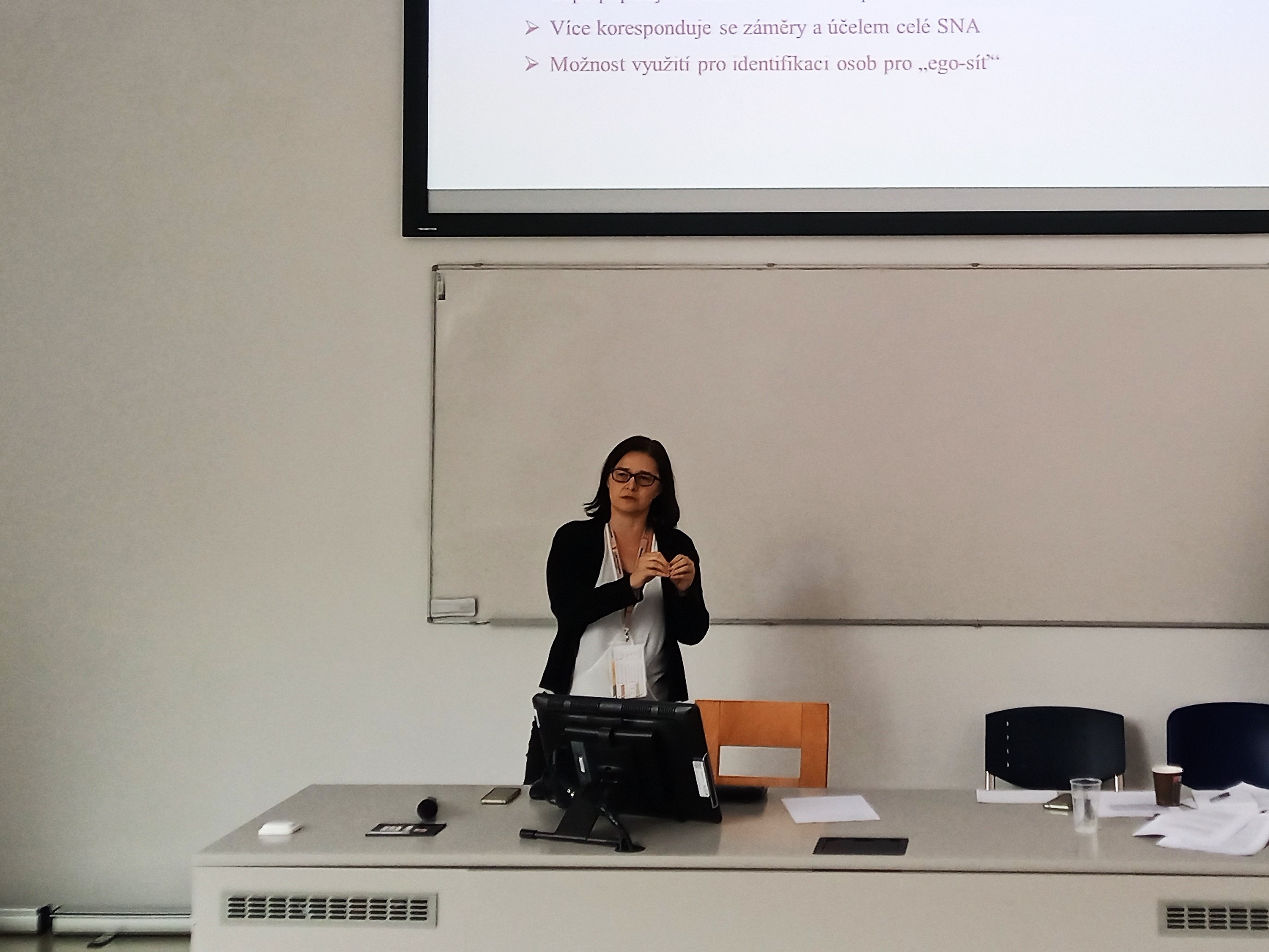 Like the conference in Poznań, the congress in Ústí was proof of the indispensability of personal encounters in the professional life of historians. The Czech organizers opted for the in-person event, which was undoubtedly a very good choice. The classrooms of the University of Ústí nad Labem were filled with participants, and the accompanying events such as the concert of the North Bohemian Theatre Orchestra and excursions were also well attended. Although the three-day programme was demanding, participants left the North Bohemian city full of energy and motivation. We can only look forward to the next congress, which is scheduled to take place in České Budějovice in 2027.